The Indian in Badwater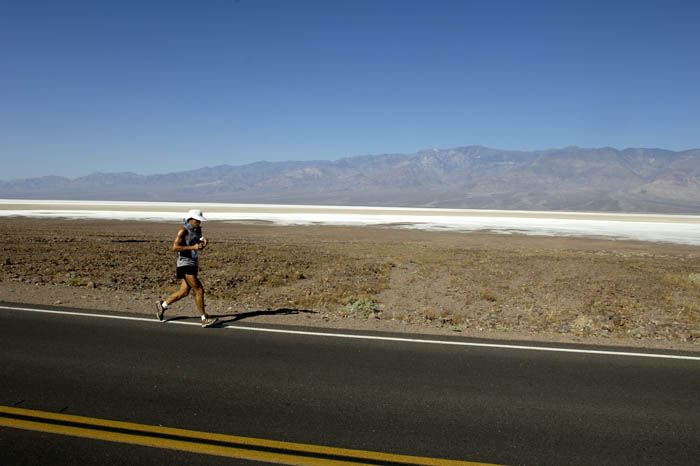 For the first time, an Indian has gained
entry
into the toughest foot race on earth, the
Badwater Ultramarathon
. See Wikipedia article
here
. Congratulations and good luck to
Nattu Natraj
. It is great to see the Indian flag in the roster.
The Badwater marathon is 135 miles of hell in 140F temperatures. From Death Valley to Mt. Whitney. It gets so hot that shoes melt on asphalt. Therefore, the runners often seek solace on the white strips on the side of the road, where it is
relatively
less hot. People take anywhere
from 24.x (
Scott Jurek
) to 58 hours to finish the brutal race. The runners have to be equipped with their own crews for support. The runners have to wear special outfits to fight the heat. They are constantly doused with water and ice to keep their core temperatures cool.
More pictures
here
. Way to go Nattu. Keep the flag flying! Best of luck and make us proud.